FAQs
What Can Cosmelan Treat?
The Cosmelan peel is a depigmentation treatment that is designed to reduce the appearance of hyperpigmentation and melasma.
How Does Cosmelan Work?
The Cosmelan peel uses a combination of active ingredients, including azelaic acid and kojic acid, to gently exfoliate the skin and reduce the appearance of dark spots.
The treatment begins with the application of a specially formulated mask that is left on the skin for a certain period of time, depending on the patient's skin type and condition. The mask is then removed and a follow-up cream is applied to help soothe and protect the skin.
What Is The Cosmelan Treatment Like?
The peel is applied in-office and left on the skin for 8-10 hours then washed off at home. Peeling will occur over a 10-15 day period.
What Is The Recovery Time for Cosmelan?
The recovery time can vary depending on the individual and the severity of the hyperpigmentation being treated. Patients are advised to avoid sun exposure and to use a broad-spectrum sunscreen to protect their skin after the treatment.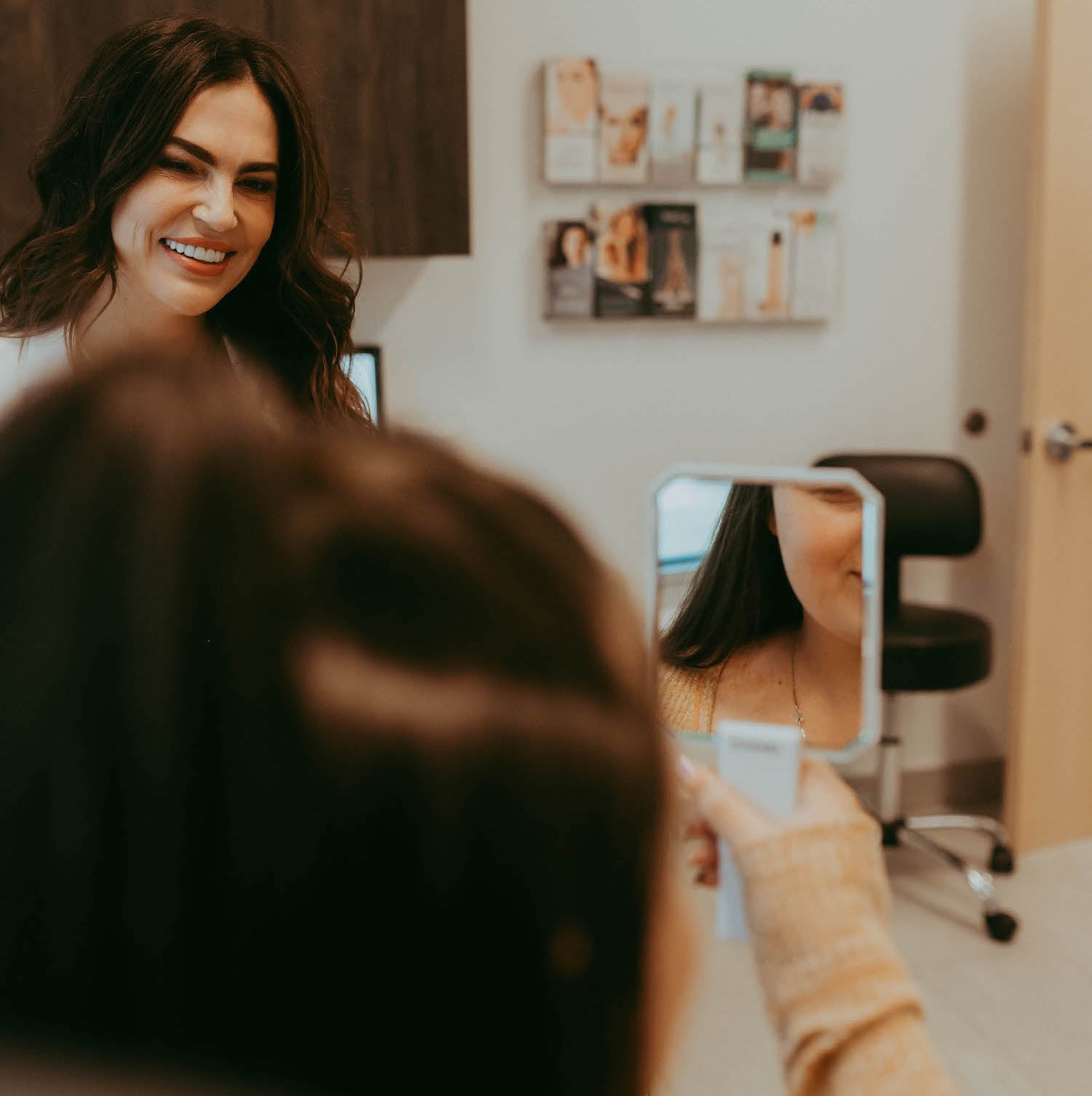 ARE YOU READY TO PUT YOUR BEST FACE FORWARD?
Tailored beauty programs to meet all your needs – we will guide you through your aesthetic journey.