FAQs
What Can Sculptra Treat?
Sculptra offers more than just filling the face, as it also triggers the production of collagen to promote natural skin renewal. With gradual development, the results appear completely natural and last significantly longer than most other injectables. This unique dermal filler stands apart from the rest, making it a worthy option for those seeking to reverse the signs of aging.
How Does Sculptra Work?
Sculptra is a collagen stimulator that targets the root cause of aging, which is the loss of collagen, instead of just the symptoms. By working alongside the body's natural proteins, it can help to revive skin structure and volume. The injection microparticles boost collagen production as they are absorbed. As per the manufacturer, the regenerated collagen fibers gradually help to revive facial volume and reduce the appearance of wrinkles and folds.
What Is The Sculptra Treatment Like?
Patients typically undergo a series of four Sculptra injections spread over several weeks, administered in different directions to create a mesh-like pattern beneath the skin. This placement provides comprehensive coverage, creating a foundation upon which collagen can develop.
What Is The Recovery Time for Sculptra?
Sculptra has minimal downtime associated with it. Some patients may experience mild bruising or swelling, which can be treated with cold packs or light massages of the area. It is advised to avoid excessive sunlight or tanning beds in the days following treatment. Results will gradually become visible.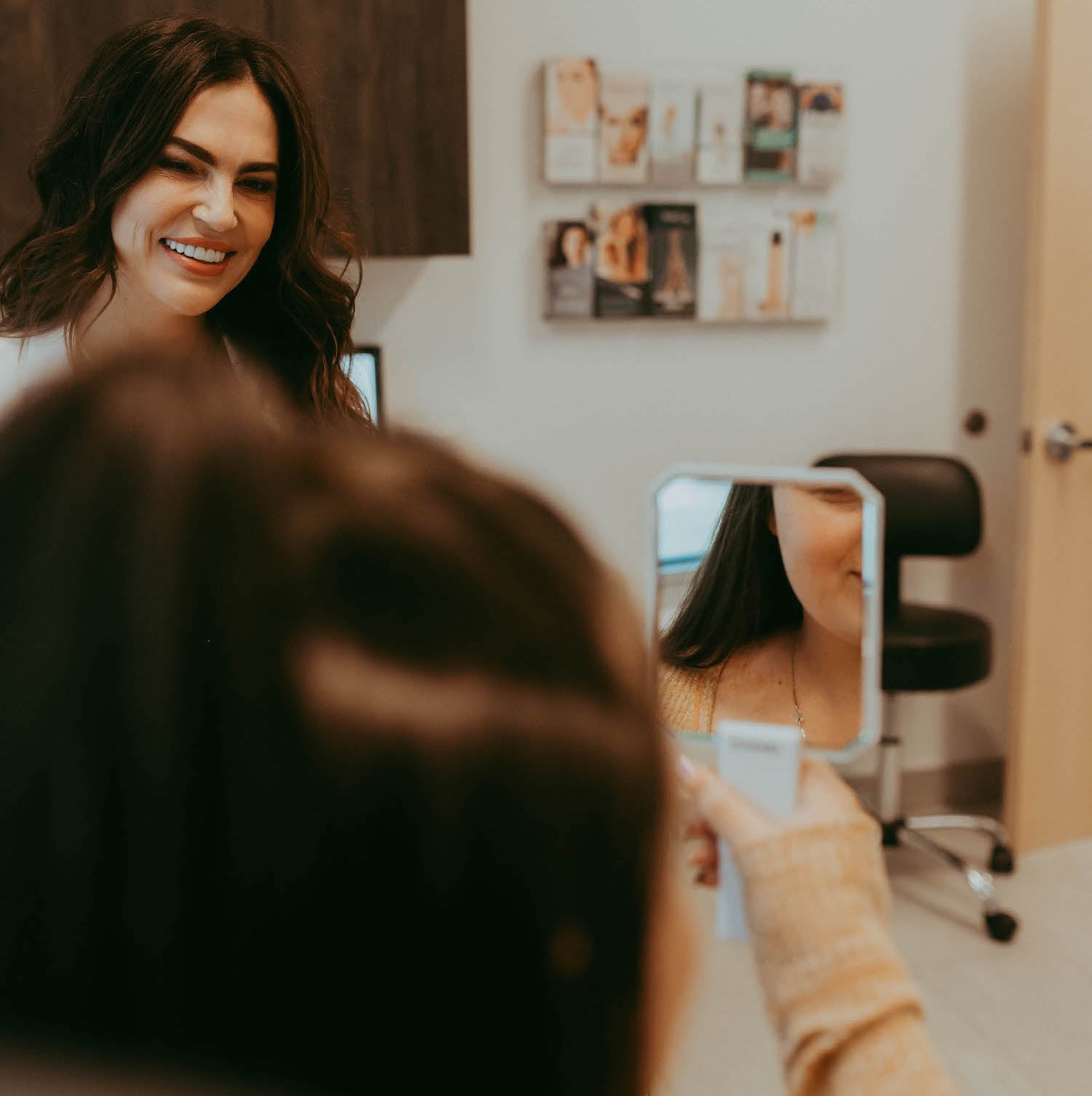 ARE YOU READY TO PUT YOUR BEST FACE FORWARD?
Tailored beauty programs to meet all your needs – we will guide you through your aesthetic journey.