FAQs
What Can Moxi Treat?
Moxi laser treatment can effectively treat a range of skin concerns, including sun damage, pigmentation irregularities, melasma, uneven skin tone, fine lines, and mild acne scars. It is also beneficial for overall skin rejuvenation and enhancing skin quality.
How Does Moxi Work?
Moxi laser treatment utilizes a fractional laser technology that delivers laser energy in tiny microbeams to the skin. These microbeams create controlled micro-injuries in the targeted areas, stimulating the body's natural healing response and promoting the production of new collagen and elastin. This process helps improve skin texture, reduce pigmentation irregularities, and enhance overall skin appearance.
What Is The Moxi Treatment Like?
During a Moxi laser treatment session, your skin will be cleansed and a topical numbing cream may be applied to enhance comfort. The laser handpiece will then be passed over the treatment area, emitting fractional laser energy. The procedure itself is typically well-tolerated and does not cause significant discomfort.
What Is The Recovery Time for Moxi?
Recovery time after Moxi laser treatment is relatively short. Patients may experience mild redness, swelling, or a sunburn-like sensation immediately after the procedure. These effects usually subside within a day or two. Some patients may also experience slight peeling or flaking of the skin in the treated area. However, this can vary depending on the individual and the intensity of the treatment. It is important to follow post-treatment instructions provided by your healthcare provider, such as using gentle skincare products and avoiding excessive sun exposure. Multiple treatment sessions may be recommended to achieve optimal results.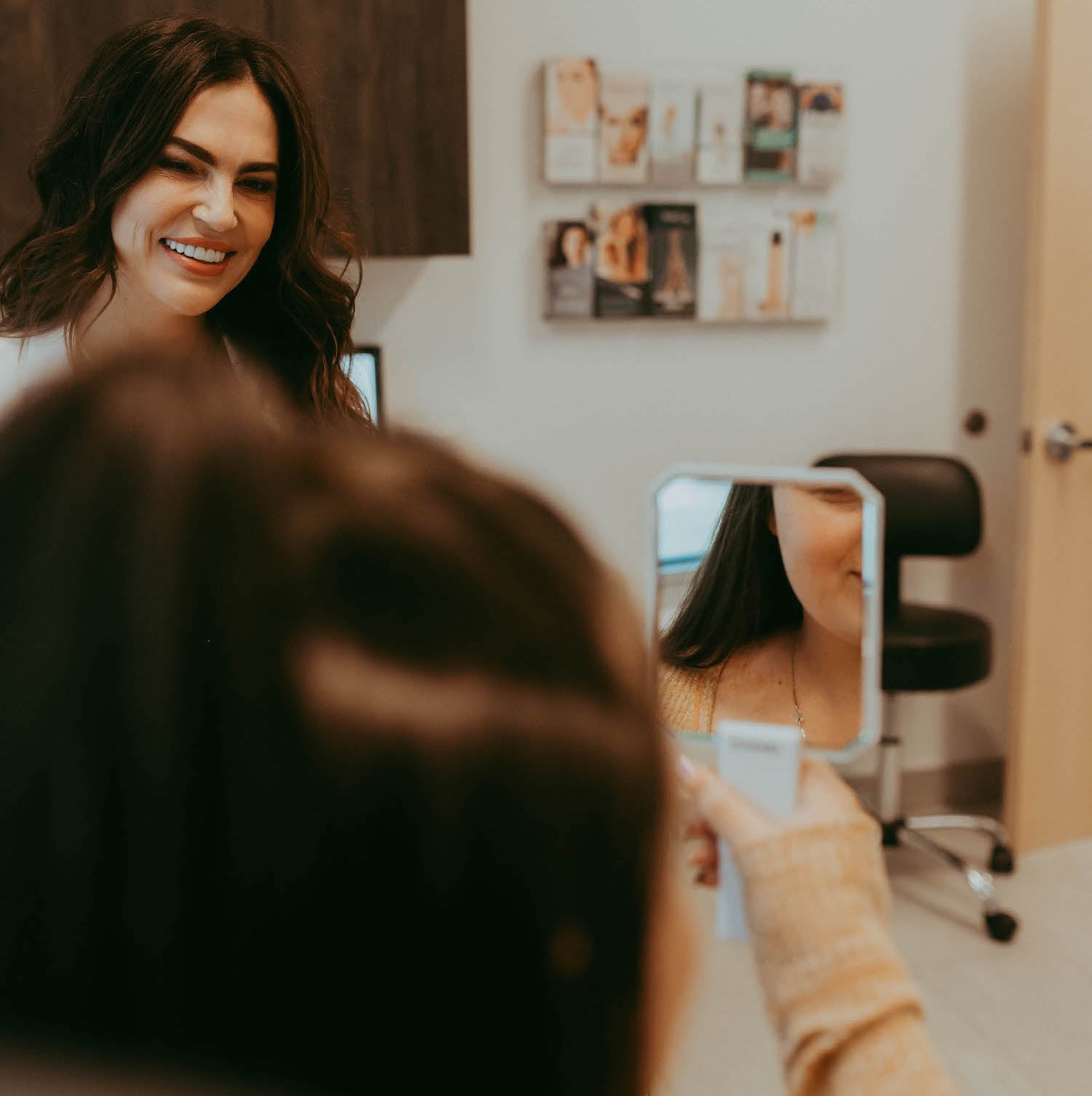 ARE YOU READY TO PUT YOUR BEST FACE FORWARD?
Tailored beauty programs to meet all your needs – we will guide you through your aesthetic journey.