Frequently Asked Questions
What Can HALO™ Treat?

The HALO™ laser can effectively treat a wide range of skin concerns, including fine lines and wrinkles, sun damage, age spots, acne scars, and uneven skin texture and tone. It can also help to improve the overall appearance of the skin and stimulate collagen production for long-term skin rejuvenation.
How Does HALO™ Work?

The HALO™ laser works by delivering precise wavelengths of laser energy to the skin, targeting the specific pigments or structures that are causing the skin concern. The treatment creates tiny channels in the skin, which stimulate the body's natural healing process and promote the growth of new, healthy skin cells. The combination of ablative and non-ablative wavelengths allows for maximum results with minimal downtime.
What Is The HALO™ Treatment Like?

A typical HALO™ treatment session takes about 30-60 minutes, depending on the size of the treatment area. The skin is first cleansed and a topical numbing cream may be applied to the skin to minimize discomfort. The HALO™ handpiece is then applied to the skin, delivering precise laser energy to the treatment area. The sensation can be described as a warm prickling or stinging sensation.
What Is The Recovery Time for HALO™?

There is some downtime associated with the HALO™ Laser Skin Resurfacing, but the recovery time varies depending on the intensity of the treatment. Some redness and swelling may occur, and the skin may feel tight and dry for several days. Peeling and flaking of the skin are common, which typically lasts 5-7 days. It is important to avoid sun exposure and use broad-spectrum sunscreen for several weeks after the treatment to protect the skin. The total recovery time can take up to 2-3 weeks.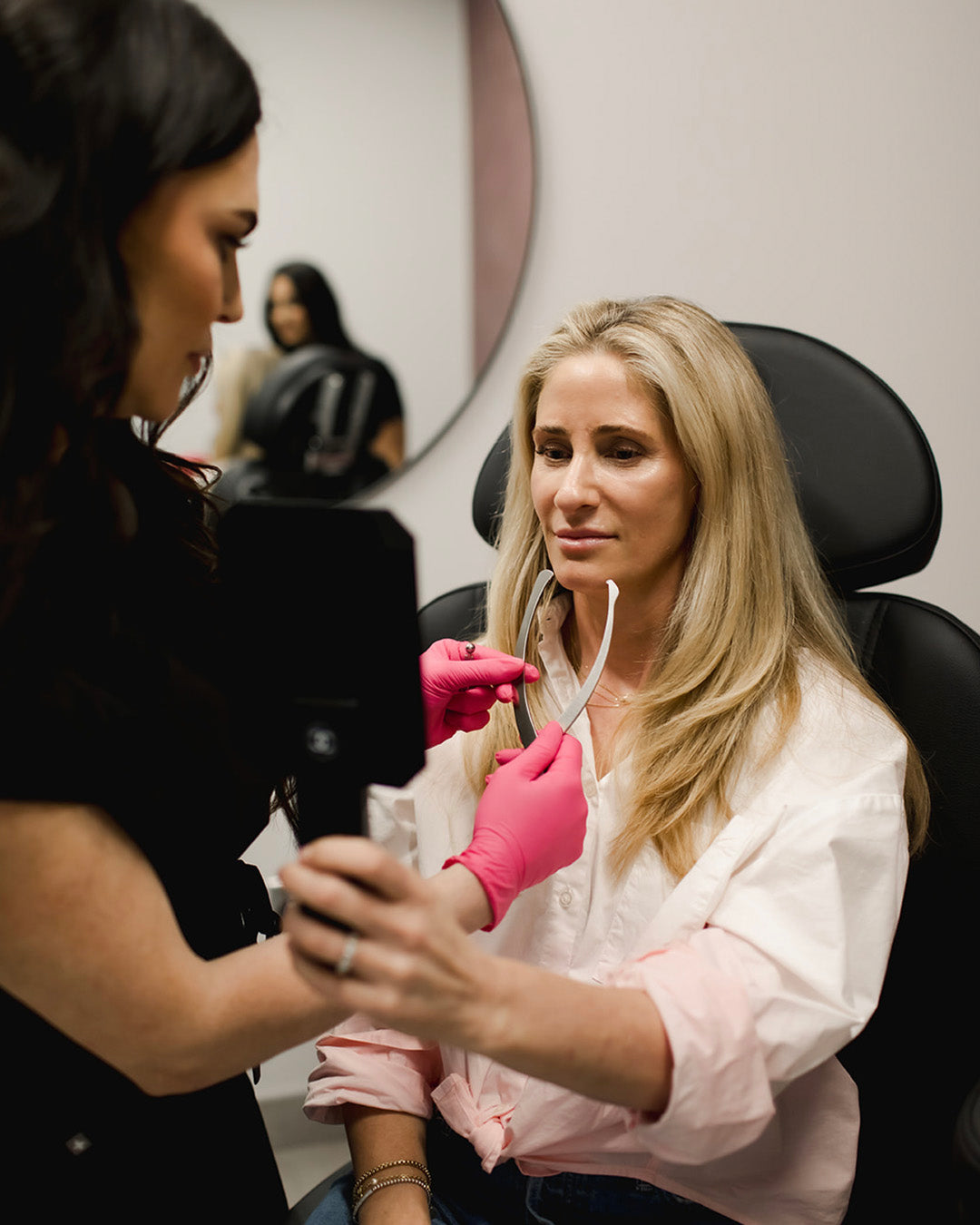 ARE YOU READY TO PUT YOUR BEST FACE FORWARD?
Tailored beauty programs to meet all your needs – we will guide you through your aesthetic journey.