FAQs
What Can Fillers Treat?
Dermal fillers can safely and effectively treat a number of conditions associated with aging skin. They can also accentuate features and flatter imperfections.

Fillers can be used for a wide array of concerns such as a non-surgical facelift, cheek restoration, lips, jaw contouring, nasolabial folds, tear troughs, smile lines, temporal hollowing, necklace lines, chin contouring, non-surgical rhinoplasty, oral commissures, pre-jowl sulcus, ear lobe restoration, hand rejuvenation, and buttock augmentation. However, not all fillers are created equally, which is why we offer a wide range of fillers to provide our patients with the best options available for every area of concern.
How Does Fillers Work?
Many injectable fillers use Hyaluronic Acid (HA) to achieve natural results. HA is naturally present throughout your body, primarily as a lubricant in joints, so it is highly biocompatible. It is also incredibly hydrophilic, so it attracts and retains water in your skin to boost hydration and softness.

Some of the effects of aging result from decreased collagen production. This leaves your skin and supportive tissue thinner and more prone to dryness. We can use dermal fillers that address these conditions by stimulating collagen production. Since your body is healing itself, incredibly natural-looking results can be achieved.

What Is The Fillers Treatment Like?
Before any injections are administered, the treatment area will be cleaned and marked to allow for proper and precise placement of the filler. To keep you comfortable, topical numbing will be applied to the area before, and one or more syringes of filler will be injected under your skin.

The average session will last about an hour from start to finish but will vary depending on the area being treated and how many injections you're getting. This will be determined during your initial consultation. So, go ahead and schedule a treatment during your lunch break. You will be able to return and finish your day afterward.

What Is The Recovery Time for Fillers?
The recovery time for each patient following filler injection can vary based on the specific type of filler used. Generally, patients are able to resume most activities immediately following the procedure. However, to reduce the risk of swelling and bruising, it is advised to avoid strenuous physical activity for the first 24-48 hours.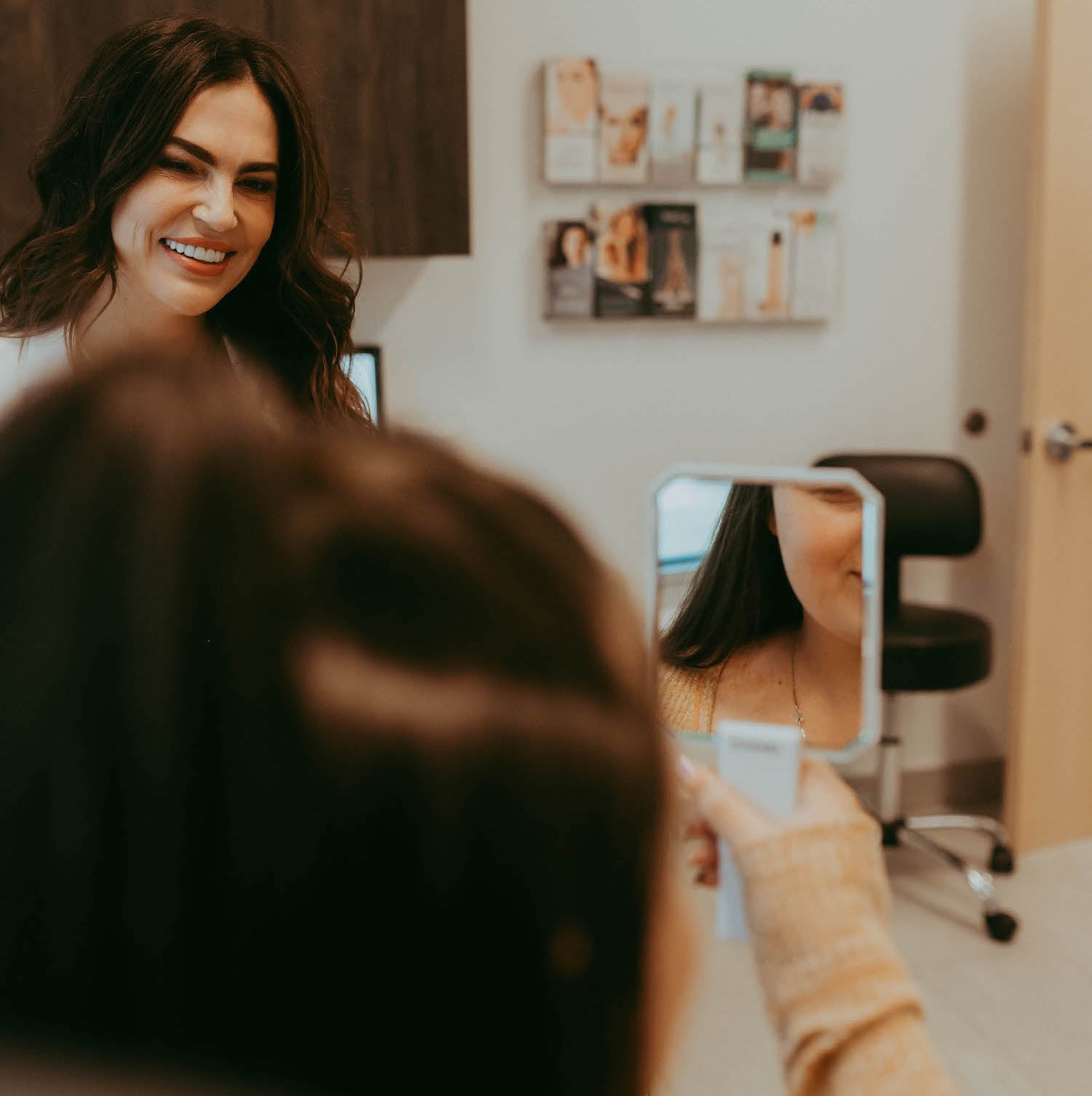 ARE YOU READY TO PUT YOUR BEST FACE FORWARD?
Tailored beauty programs to meet all your needs – we will guide you through your aesthetic journey.