FAQs
What Can MicroLaser Peel Treat?
The MicroLaser Peel can improve the appearance of fine lines and wrinkles, uneven skin texture and tone, and hyperpigmentation caused by sun damage or aging. It can also help to reduce the appearance of scars, including acne scars.
How Does MicroLaser Peel Work?
The MicroLaser Peel uses a precise laser beam to remove the outermost layers of the skin. This process stimulates the body's natural healing response, promoting the growth of new, healthy skin cells. The depth of the treatment can be customized to address specific skin concerns.
What Is The MicroLaser Peel Treatment Like?
A typical MicroLaser Peel treatment session takes about 30 minutes to an hour, depending on the size of the treatment area. The skin is first cleansed and a topical numbing cream may be applied to the skin to minimize discomfort. The laser handpiece is then applied to the skin, delivering precise laser energy to the treatment area. The sensation can be described as a warm prickling or stinging sensation.
What Is The Recovery Time for MicroLaser Peel?
There is some downtime associated with the MicroLaser Peel, but the recovery time is relatively short. The skin will typically appear red and swollen immediately after the treatment, similar to a sunburn. Over the next few days, the outermost layers of the skin will peel away, revealing new, healthy skin underneath. Most people can return to work and other normal activities within a few days after the treatment. The total recovery time varies depending on the depth of the treatment, but typically takes about 5-7 days. It is important to avoid sun exposure and use a broad-spectrum sunscreen for several weeks after the treatment to protect the skin.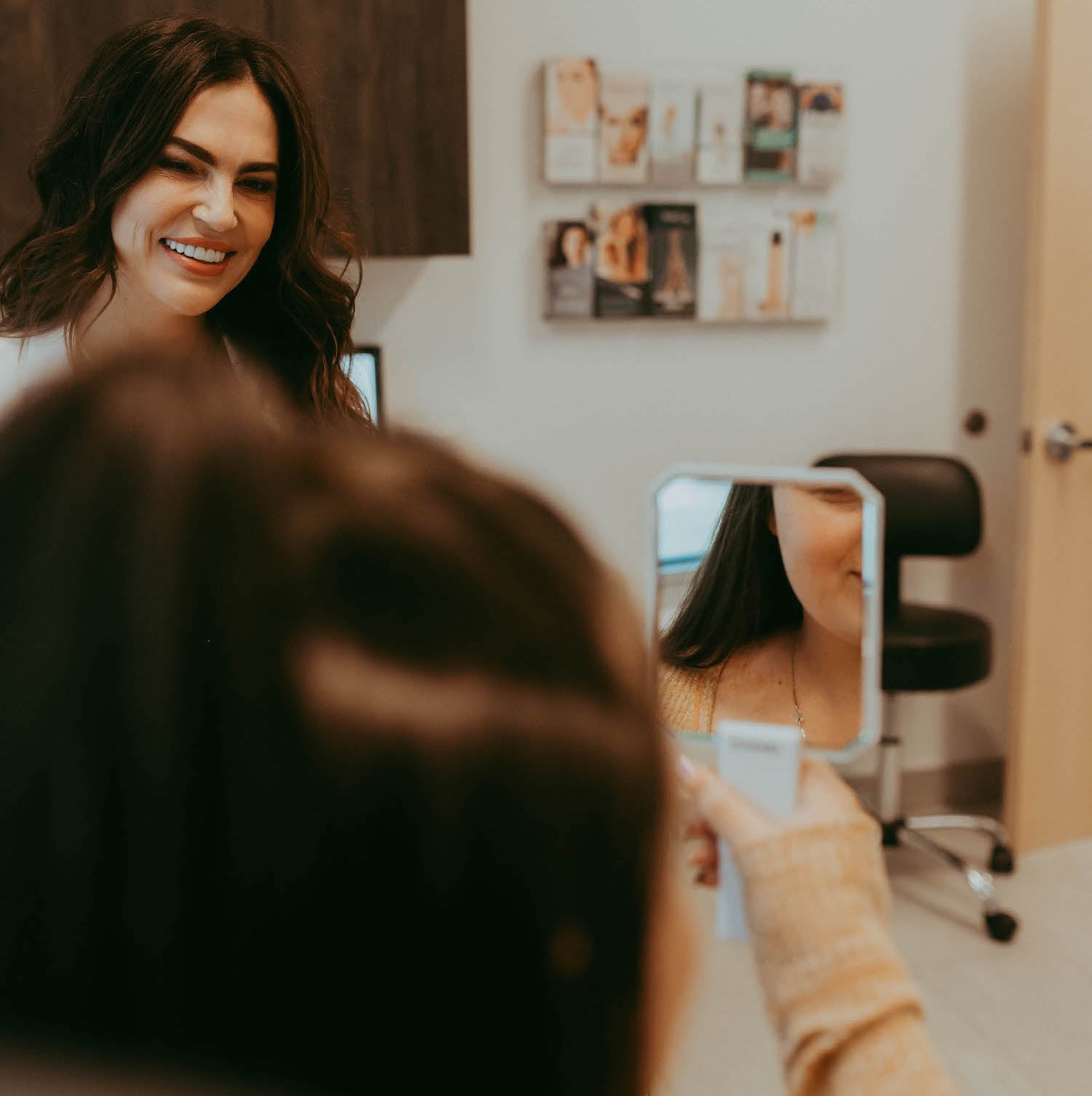 ARE YOU READY TO PUT YOUR BEST FACE FORWARD?
Tailored beauty programs to meet all your needs – we will guide you through your aesthetic journey.