FAQs
What Can Laser Hair Removal Treat?
Laser hair removal is used to treat unwanted hair on various parts of the body, including the face, arms, underarms, legs, bikini area, and back.
How Does Laser Hair Removal Work?
The laser used in hair removal targets the melanin (pigment) in the hair follicle, heating it up and destroying the follicle. This prevents hair from growing back in the treated area.
What Is The Laser Hair Removal Treatment Like?
During a laser hair removal treatment, a handheld laser device is used to target unwanted hair. A cooling gel may be applied to the skin to help protect it and reduce discomfort. The treatment itself may cause a slight stinging or snapping sensation, but most people find it to be tolerable. The length of a treatment session can vary depending on the size of the area being treated.
What Is The Recovery Time for Laser Hair Removal?
There is usually little to no downtime with laser hair removal. The treated area may be red and slightly swollen immediately after the procedure, but this usually subsides within a few hours. It is recommended to avoid sun exposure and hot showers or baths for a few days after treatment to allow the skin to heal. Multiple sessions are usually required for optimal results, spaced several weeks apart.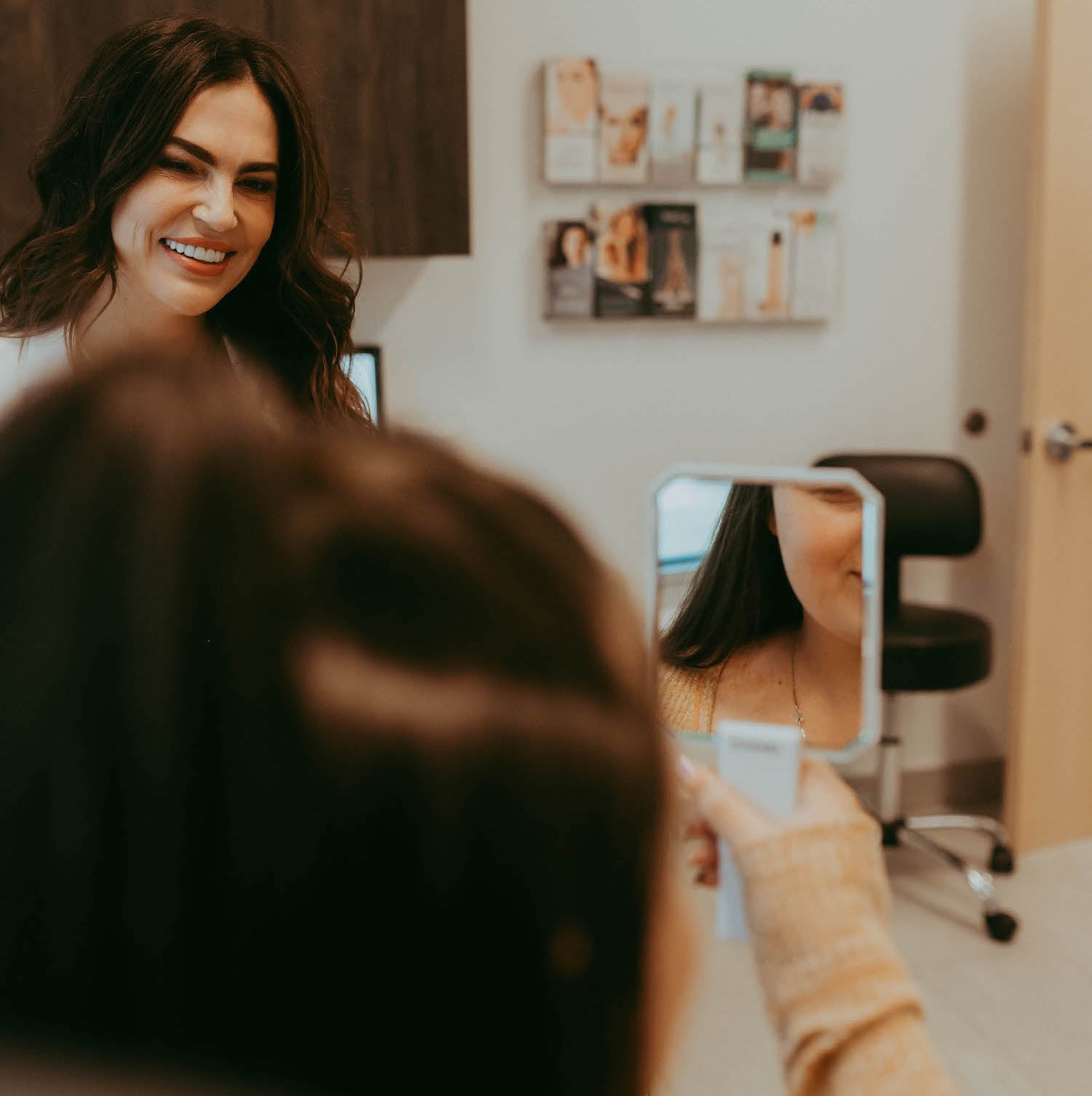 ARE YOU READY TO PUT YOUR BEST FACE FORWARD?
Tailored beauty programs to meet all your needs – we will guide you through your aesthetic journey.