FAQs
What Can Venus Legacy Treat?
The Venus Legacy can be used to treat a variety of cosmetic concerns, including loose or sagging skin, cellulite, wrinkles, and fine lines. It is commonly used on the face, neck, arms, abdomen, buttocks, and thighs.
How Does Venus Legacy Work?
The Venus Legacy uses a combination of multi-polar radiofrequency and pulsed electromagnetic fields to create heat in the deeper layers of the skin. This heat stimulates the body's natural healing response, increasing collagen and elastin production and promoting the growth of new, healthy skin cells. The device also uses a special suction mechanism to massage and contour the skin, reducing the appearance of cellulite and improving overall skin texture and tone.
What Is The Venus Legacy Treatment Like?
A typical Venus Legacy treatment session takes about 30-45 minutes, depending on the size of the treatment area. The skin is first cleansed and a special gel is applied to the skin to help the device glide smoothly over the skin's surface. The Venus Legacy handpiece is then applied to the skin, delivering radiofrequency energy and suction to the treatment area. Most people find the treatment to be comfortable and relaxing, with some describing the sensation as similar to a hot stone massage.
What Is The Recovery Time for Venus Legacy?
There is little to no downtime after a Venus Legacy treatment. Some people may experience mild redness or swelling in the treated area, but this usually resolves within a few hours to a few days. Most people are able to return to work and other normal activities immediately after the treatment. Results can typically be seen after just one treatment, with optimal results achieved after a series of 6-8 treatments spaced about a week apart.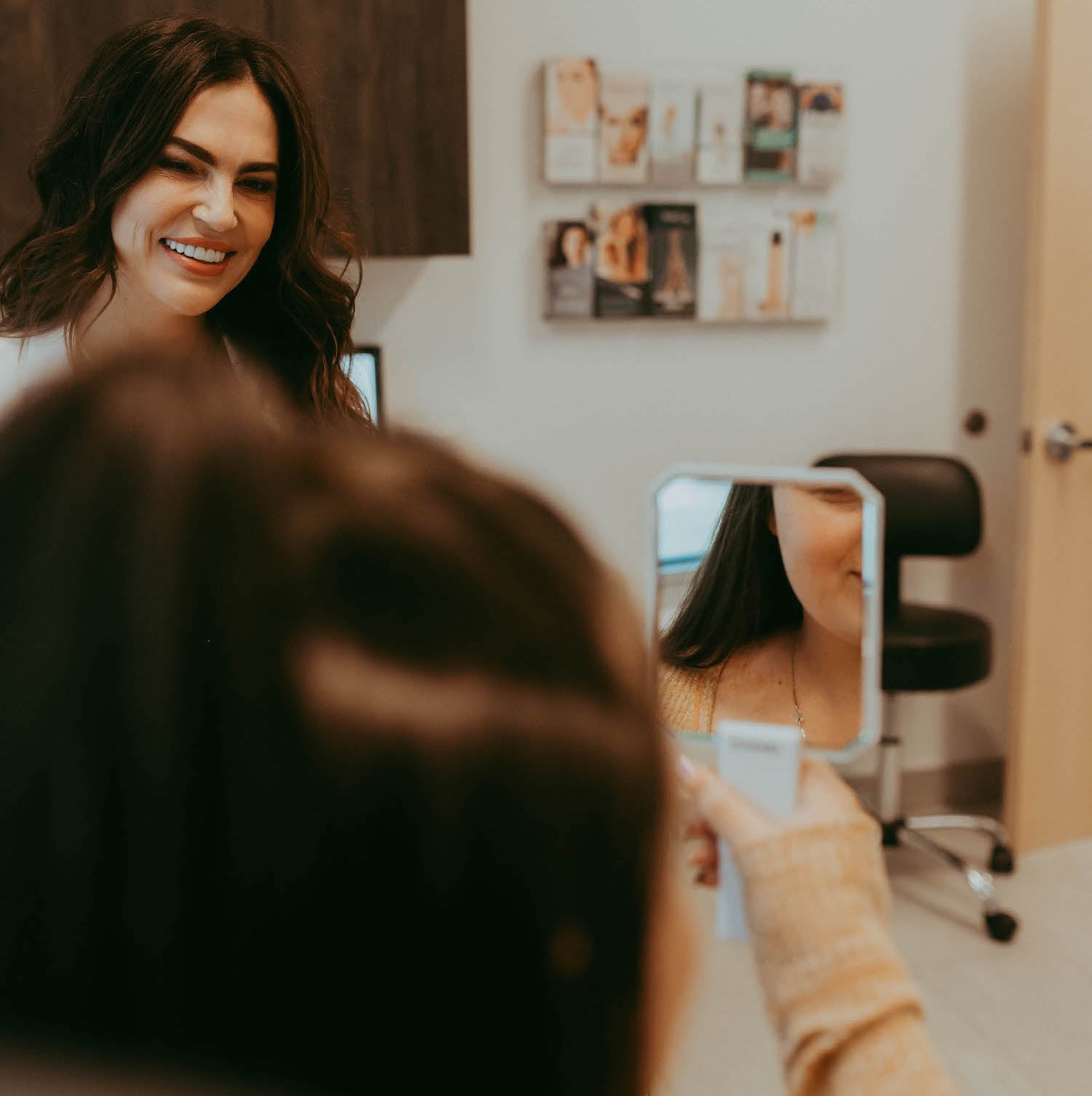 ARE YOU READY TO PUT YOUR BEST FACE FORWARD?
Tailored beauty programs to meet all your needs – we will guide you through your aesthetic journey.