FAQs
What Can Kybella Treat?
The reason this deoxycholic acid treatment is such a game-changer is precisely because of the stubborn nature of the double chin. No matter how dedicated you are to a diet, you can't control where your body will choose to remove fat from. For many people, lots of gym effort and dieting won't budge a double chin.
How Does Kybella Work?
Because Kybella is removing the fat under your chin gradually, the process looks natural! You won't leave work one day with a double chin and come in the next day looking completely different, alerting everyone to the fact that you've had a treatment. Instead, you'll look like your double chin is going away as a result of dedication to your diet and exercise plan.

It will take a few weeks to see your final results. You need to give the deoxycholic acid time to do its work and your body time to process the fat. But in around a month, you'll notice a huge difference, and you'll be ready for your next treatment if you need one to reach your goal.

What Is The Kybella Treatment Like?
Your first step is to set up a consultation with us. We can help you make sure your double chin will respond to Kybella. Unfortunately, some people have the appearance of a double chin, but it has nothing to do with fat in the area. In those cases, deoxycholic acid can't help.

Most people will need at least two treatments to get their desired effect, though you may need more or less: each of us is unique! We'll first apply a numbing cream, and once you're unable to feel anything in the chin area, we'll inject treatment in a grid along the jawline to target the fat you want to get rid of.
What Is The Recovery Time for Kybella?
Following a Kybella® treatment, it is common for individuals to experience swelling in the targeted area as the fat responds to the injections. Fortunately, this swelling typically resolves within one to two weeks for most people. In addition to swelling, other potential post-injection effects may include unevenness or lumpiness in the double chin area, redness, and bruising.

However, it is important to note that these effects are temporary and should subside in due time. To ensure optimal results while minimizing the risk of adverse effects, we recommend a recovery period of approximately one month between Kybella treatments. This allows sufficient time for the body to recover and for the full effects of the treatment to become apparent.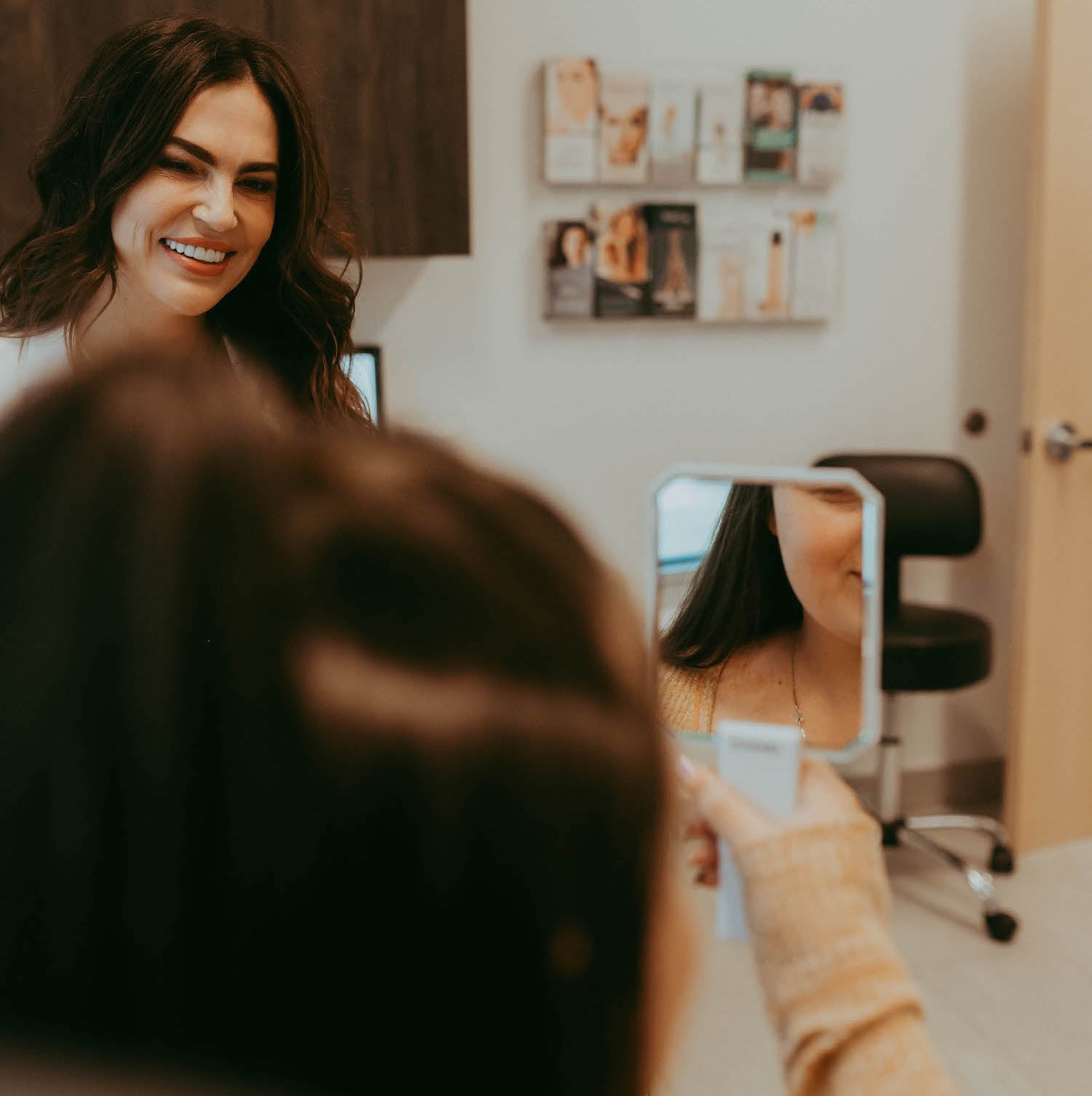 ARE YOU READY TO PUT YOUR BEST FACE FORWARD?
Tailored beauty programs to meet all your needs – we will guide you through your aesthetic journey.