FAQs
What Can RevePeel Treat?
RevePeel can treat a range of skin concerns including hyperpigmentation, acne, fine lines, and wrinkles.
How Does RevePeel Work?
The treatment works by causing controlled damage to the outer layers of the skin, which then triggers the body's natural healing response. This process stimulates collagen production and results in smoother, brighter, and more even-toned skin.
What Is The RevePeel Treatment Like?
During the treatment session, the skin will be cleansed and prepped before the peel solution is applied to the skin. Patients may feel a mild to moderate burning or stinging sensation during the application. The solution will be left on the skin for a specific amount of time before it is neutralized and removed.
What Is The Recovery Time for RevePeel?
After the treatment, patients can expect some redness, peeling, and flaking of the skin for several days up to a week. It is important to avoid sun exposure and to keep the skin moisturized during the recovery period. Results can be seen after a single treatment, but a series of treatments may be recommended for optimal results.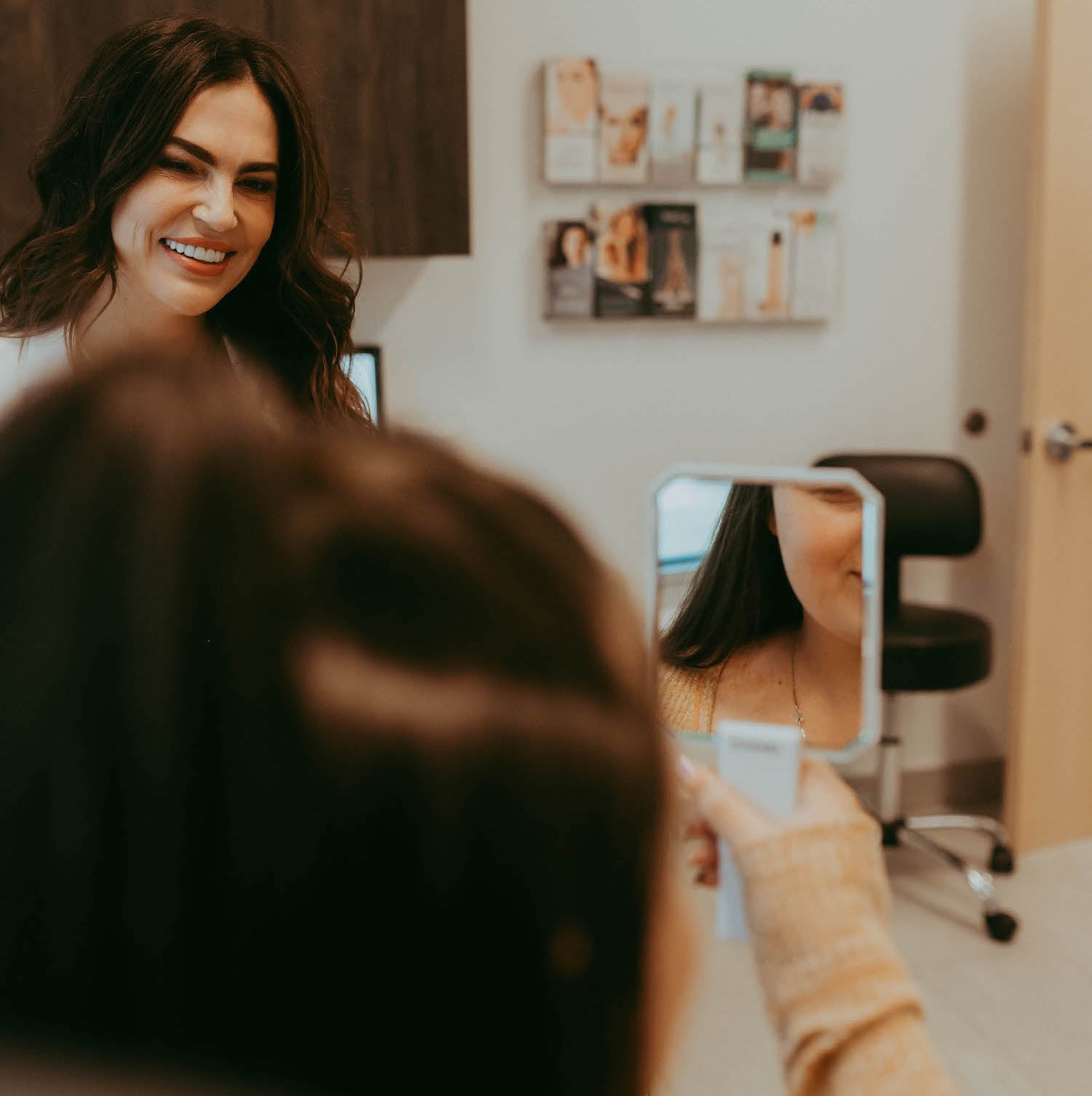 ARE YOU READY TO PUT YOUR BEST FACE FORWARD?
Tailored beauty programs to meet all your needs – we will guide you through your aesthetic journey.