Frequently Asked Questions
What Can PDO Threads Treat?

The PDO process simply uses these threads to lift underlying tissues of the skin, which tightens the skin physically. However, this is only the first step to PDO threading!

This initial tightening process does something amazing: it stimulates your body to naturally produce more collagen. The collagen acts as a scaffolding that produces a more youthful skin texture and keeps the skin firmly anchored to the fat and muscle beneath.

Threads are most commonly used on the brow, cheek, jawline, and wrinkles around the mouth.
How Does PDO Threads Work?

The threads provide initial lift and tightening; then they slowly dissolve over time. As the threads dissolve, collagen and fresh, stronger tissue take their places. It takes about three to six months for the threads to completely dissolve, and by the time they do, you'll be excited by the younger and healthier skin you see.

Cellular rejuvenation continues as long as the threads are under the skin (and for quite a while afterward), and many people can get by with just a bi-annual touch-up treatment to maintain their fantastic results.

What Is The PDO Threads Treatment Like?

It all starts with a simple injection of local anesthesia that will numb the area so you're perfectly comfortable. We then make very small, careful injections and use these spots to draw the threads through, lifting the skin. Most of the work takes place beneath the skin, and the whole process takes just fifteen to thirty minutes.
What Is The Recovery Time for PDO Threads?

Recovery time from PDO thread treatment is minimal. Patients may experience some mild swelling, bruising, and redness at the treatment site, but these side effects typically resolve within a few days. Patients can return to their normal activities immediately after the procedure, although they should avoid strenuous exercise for a few days. The full results of PDO thread treatment will typically be visible within a few weeks, and these results can last for up to 18 months.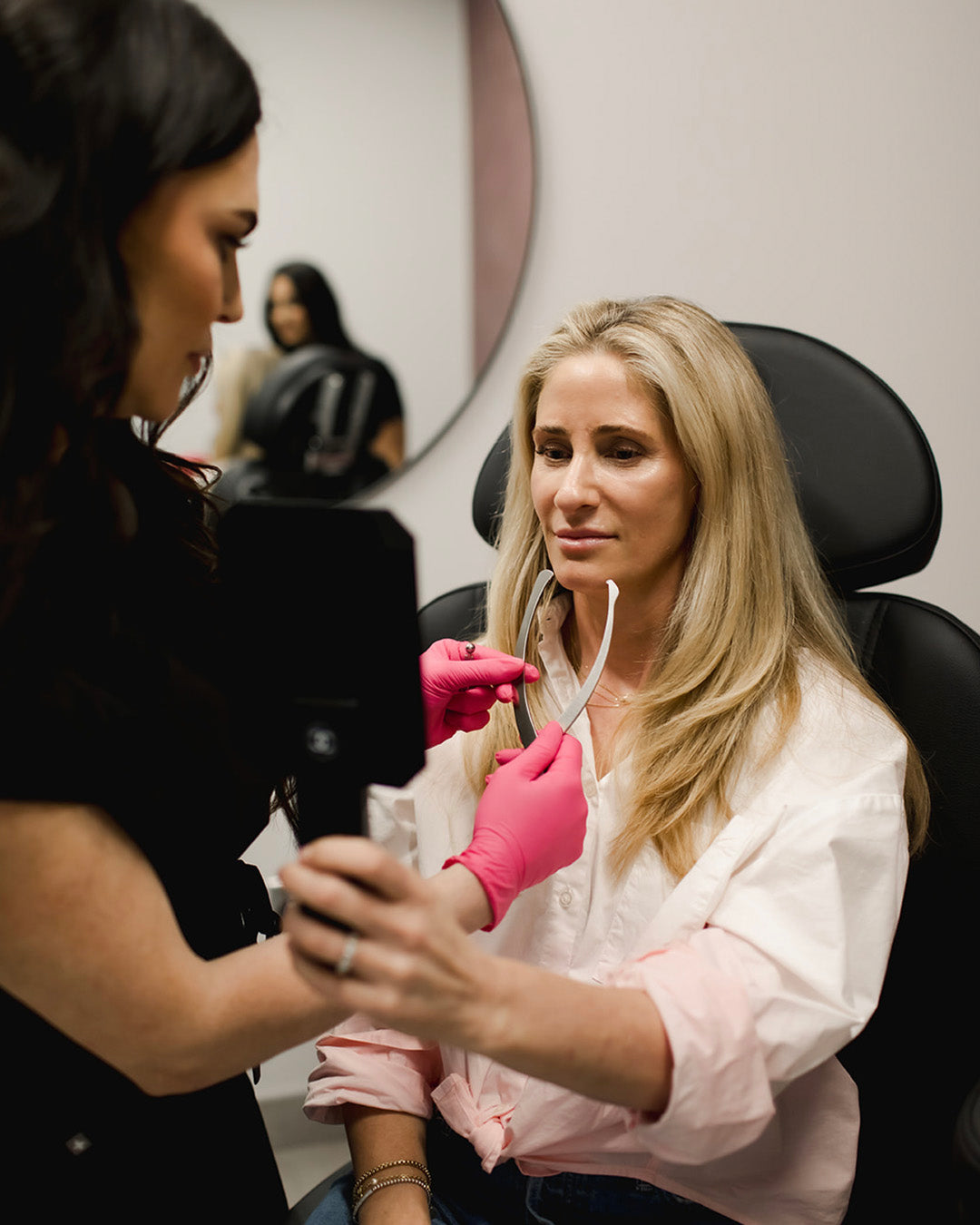 ARE YOU READY TO PUT YOUR BEST FACE FORWARD?
Tailored beauty programs to meet all your needs – we will guide you through your aesthetic journey.