FAQs
What Can RevePeel Fresh Treat?
RevePeel Fresh® is designed to treat a range of skin concerns, including fine lines and wrinkles, hyperpigmentation, acne, and uneven skin texture.
How Does RevePeel Fresh Work?
RevePeel Fresh® is a gentle chemical peel that uses a combination of natural acids, enzymes, and skin-brightening agents to break down the bonds between dead skin cells, which allows them to be sloughed off and removed. The peel also stimulates collagen production and promotes the growth of new, healthy skin cells, revealing a smoother, brighter, and more youthful-looking complexion.

What Is The RevePeel Fresh Treatment Like?
During a RevePeel Fresh® treatment, the peel solution is applied to the skin and left on for a set amount of time. The solution is then neutralized and removed. Most patients experience a mild stinging or burning sensation during the treatment, which typically lasts 15 to 30 minutes.
What Is The Recovery Time for RevePeel Fresh?
RevePeel Fresh® is a gentle peel that requires little to no downtime. Patients may experience some redness, flaking, or peeling for a few days after the treatment, but these side effects are typically mild and resolve on their own within a week.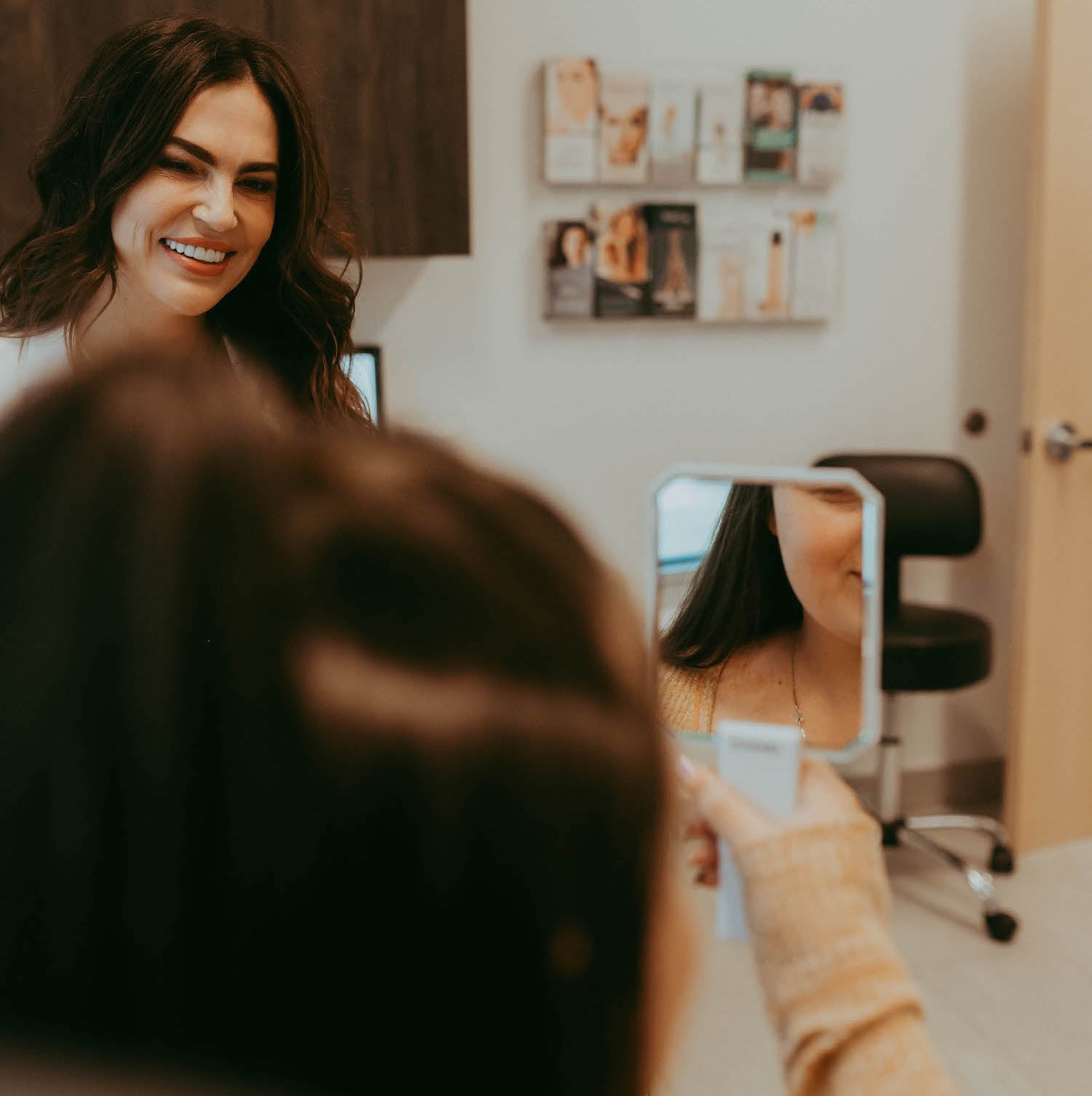 ARE YOU READY TO PUT YOUR BEST FACE FORWARD?
Tailored beauty programs to meet all your needs – we will guide you through your aesthetic journey.